The Jersey Shore Schools Education Foundation is a non-profit 501(c)(3) charitable organization dedicated to providing financial resources to enrich and enhance education in the Jersey Shore Area School District. Established in 1998, the Foundation is committed to sustaining the exceptional standards of Jersey Shore Area Schools. A Board of Directors that is representative of the Jersey Shore area communities and towns governs the Foundation, fostering the belief that community involvement in public education is essential to providing and sustaining the level of education that is expected in Jersey Shore Schools.
Jersey Shore School Education Foundation Logo Design Contest!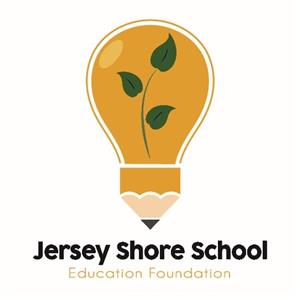 Jersey Shore School Education Foundation is proud to announce our logo design contest winner as Tyler Rae Laub, a senior at Jersey Shore Senior High School. Tyler submitted the new logo with the following explanation for her design:
"The base of my design is a light bulb, which symbolizes thinking and great ideas. Inside of that light bulb is a branch with leaves, symbolizing growth and development of the students in our school district. Lastly, I wanted to incorporate something students use in their everyday lives at school – a pencil. To show that, I designed a pencil tip that embodies the base of the light bulb. "
The members of the JSSEF thought the design awesome!
Jersey Shore Schools Education Foundation Brochure
The new JSSEF brochure can be accessed through the link below. Included in the brochure is information on Foundation Activities and contact information.
Make a Donation via PayPal.

PayPal Username and Password Not Required.
PayPal is Secure; All Credit Cards Accepted.