Superintendent's Report
As presented to the Board of Directors on 11.23.20
Congratulations to Football team on advancing to the PIAA AAAA Championship. Even more important is the email that we received this morning from Lampeter-Strasburg thanking us for how respectful everyone was.
Thank you to our partners at Susquehanna Trailways. They are offering complimentary transportation to fans going to support the team.
I continue to work through revision of board policies that need updated based on changes in school law or are out of date.
Tonight, we will see a presentation from our auditor regarding closing the books for the 2019-2020 school year. It is attached to the agenda.
On the agenda is the revised Organizational Chart and Job Description for the Director of Buildings and Grounds. This change is done to move the supervision of that position to myself as Superintendent. This will update the organizational structure so that central office administrators report to me. As we enter a feasibility study to look at revising our Capital Plan, it is critical that Mark and I are leading that major effort.
I want to thank the District staff, students and parents. Closing a school is never something that is taken lightly and the staff did an amazing job. While we know access issues hamper our students, we did everything that we could to send them home with educational materials and connect with them over those two days and our staff did great work.
Gilhart Scholarship
Tonight on the agenda, the board is being asked to accept a donation from the Gilhart Estate. The Jersey Shore Area School District is grateful for a donation in honor of Olive Gilhart. Olive was a 1928 graduate of Jersey Shore schools and a 1932 graduate of Lock Haven University. Olive began her teaching career as a second-grade teacher at Walnut Street Elementary for the Jersey Shore Area School District. She would leave JSASD to take a position with The Grit in Williamsport, then teach in other parts of the state. She moved back to Jersey Shore in the 1990s with her husband. She died in November, 2000 in Williamsport and her husband Raymond died last year. A scholarship in her name was donated to the Jersey Shore Area School District in their will. The scholarship will benefit JSASD students who have financial need but are continuing their education in accounting, business, business administration, economics, finance, marketing, management, mathematics, pure sciences, or language arts. This acceptance is the first step in the process. The district will establish a committee to create a plan for distributing and holding the money for this scholarship. It will be brought back to the board for approval.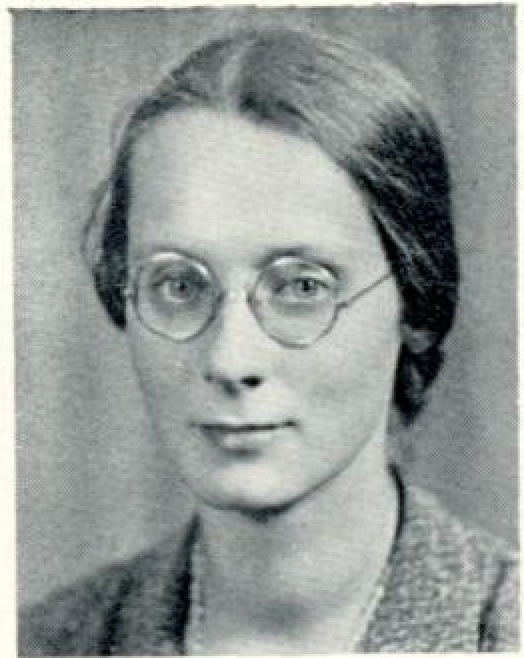 Lock Haven University yearbook picture of Olive Livingston Gilhart.