WHY JSOL
Why Jersey Shore Online?…and why not cyber charters?
The Jersey Shore Area School District, in conjunction with BLaST Intermediate Unit 17, offers district students the opportunity to enroll in the program of online courses as a means of fulfilling their educational requirements. In addition to courses provided from that partnership, JSASD uses its own teachers to provide online course content beginning in the 2021-2022 school year.  Jersey Shore Online Learning students are full-time Jersey Shore Area School District students who may participate in academic, co-curricular, athletic, and social activities available to all District students. A student's progress and achievement will be monitored and assessed throughout his/her enrollment in the program. JSASD has a full-time Cyber Facilitator and Secretary that are here to help students and families through their learning.
What does the research say?
CyberCharterRPT06-19-18.pdf (pasa-net.org)
What is it costing JSASD?
 
Enrollment
Cyber/Charter per student
Total Cost to JSASD
Special Education
21
$25, 849
$542, 829
Regular Education
102
$12,266
$1,251,132
 
 
Total:
$1,793,961
If those students attended JSOL the cost would be $369,000
2020-2021 projected cost
Why do people talk about cyber/charter funding?
The Commonwealth Triple Whammy – YouTube
What can be done?
PSBACharterTaskForceReport.pdf
What does the performance data say?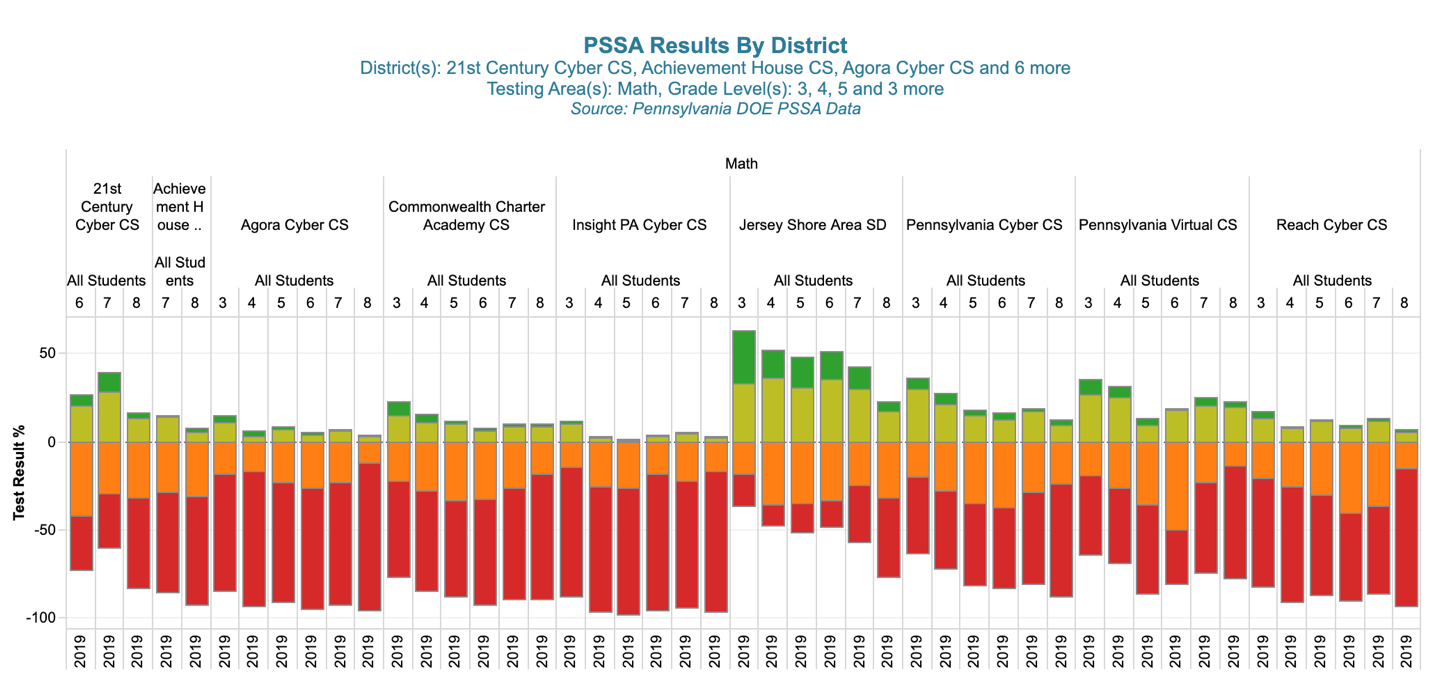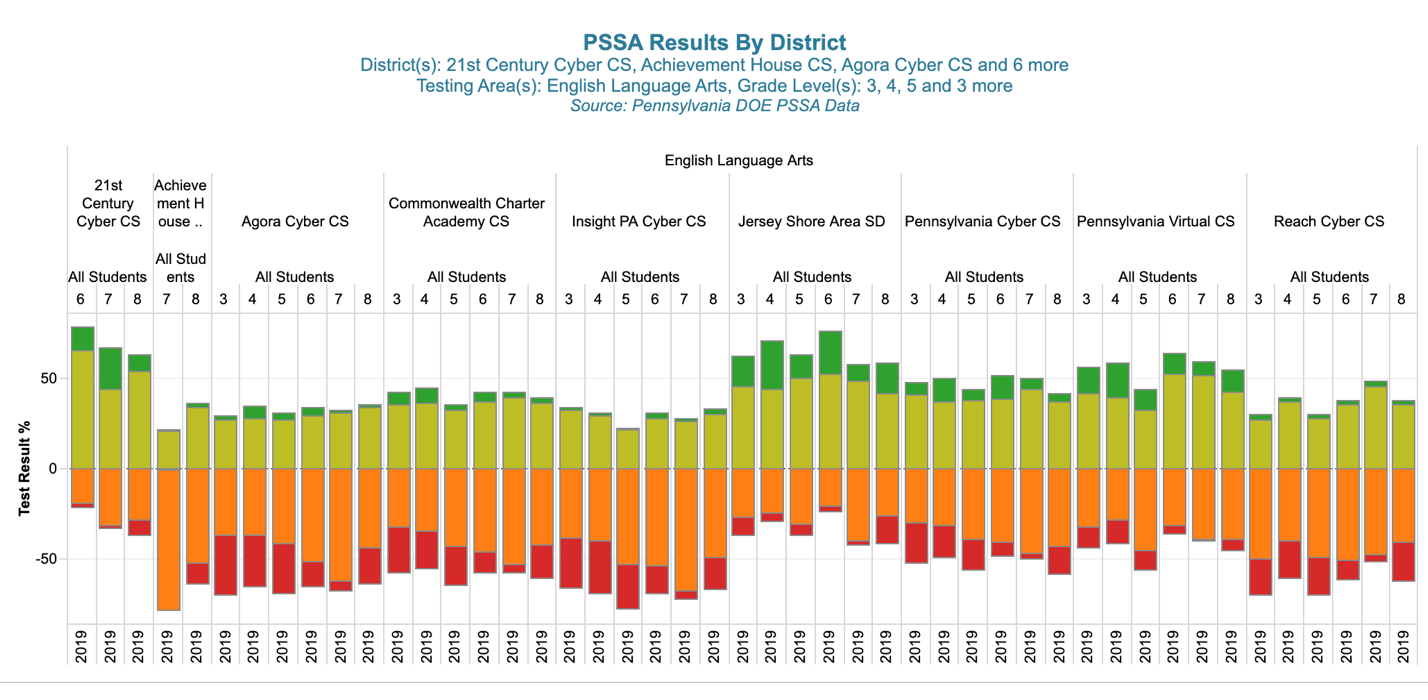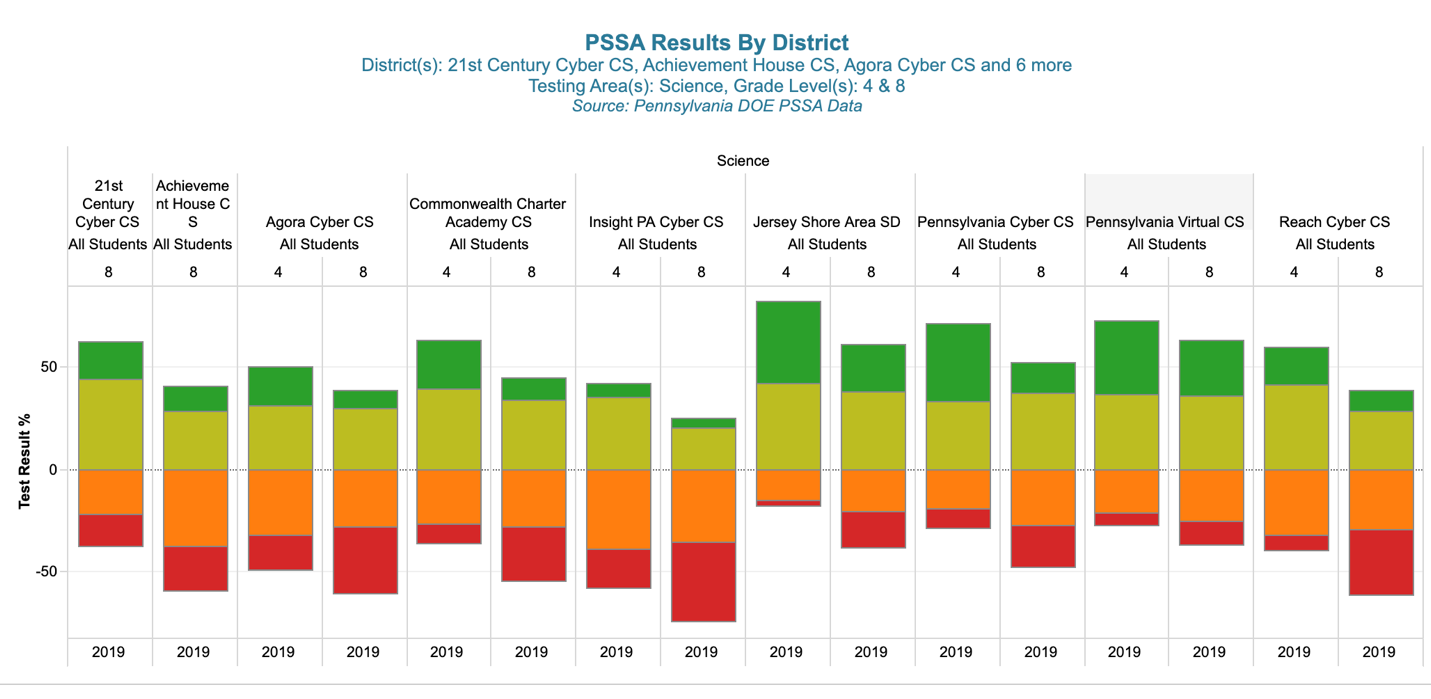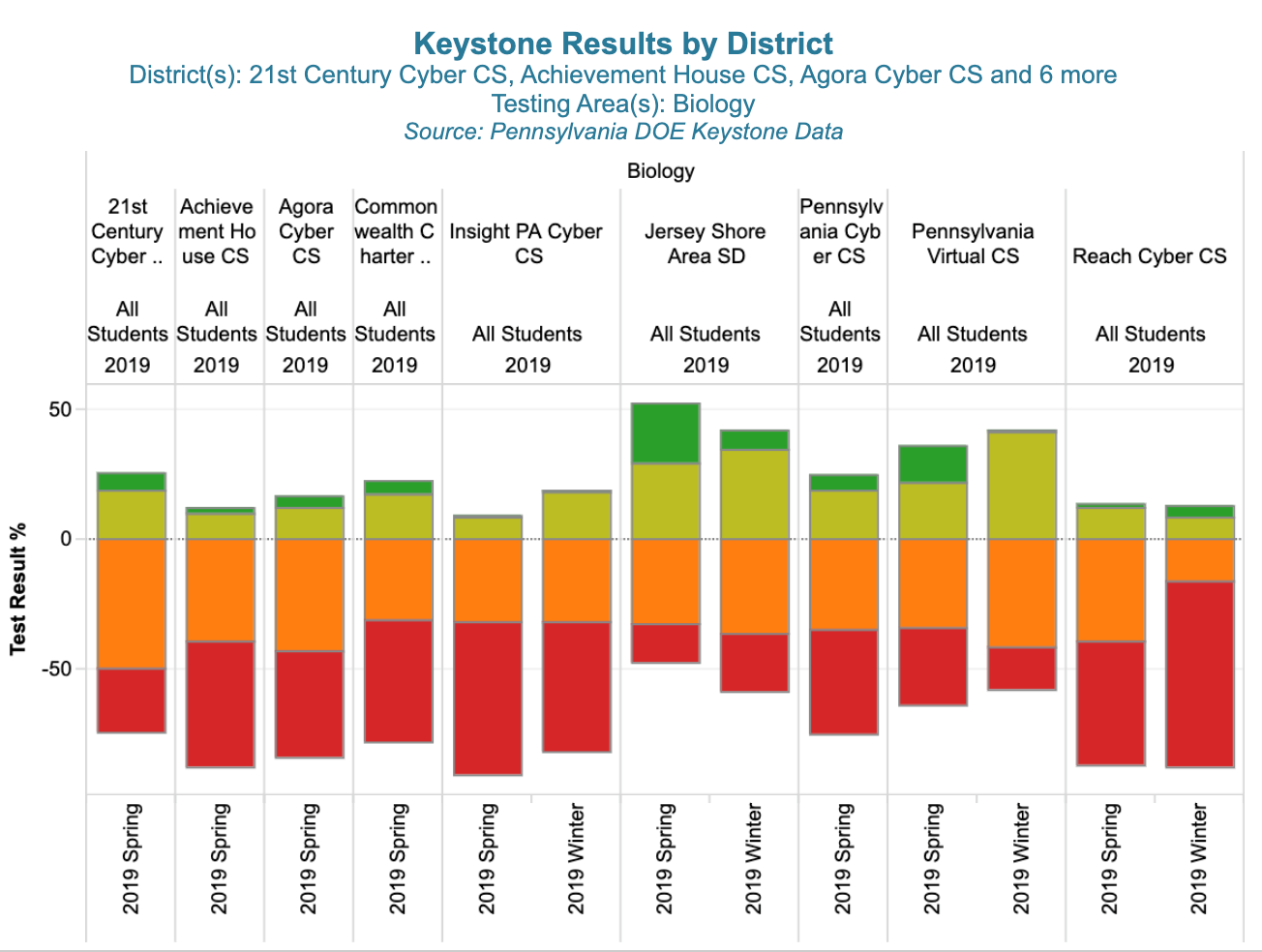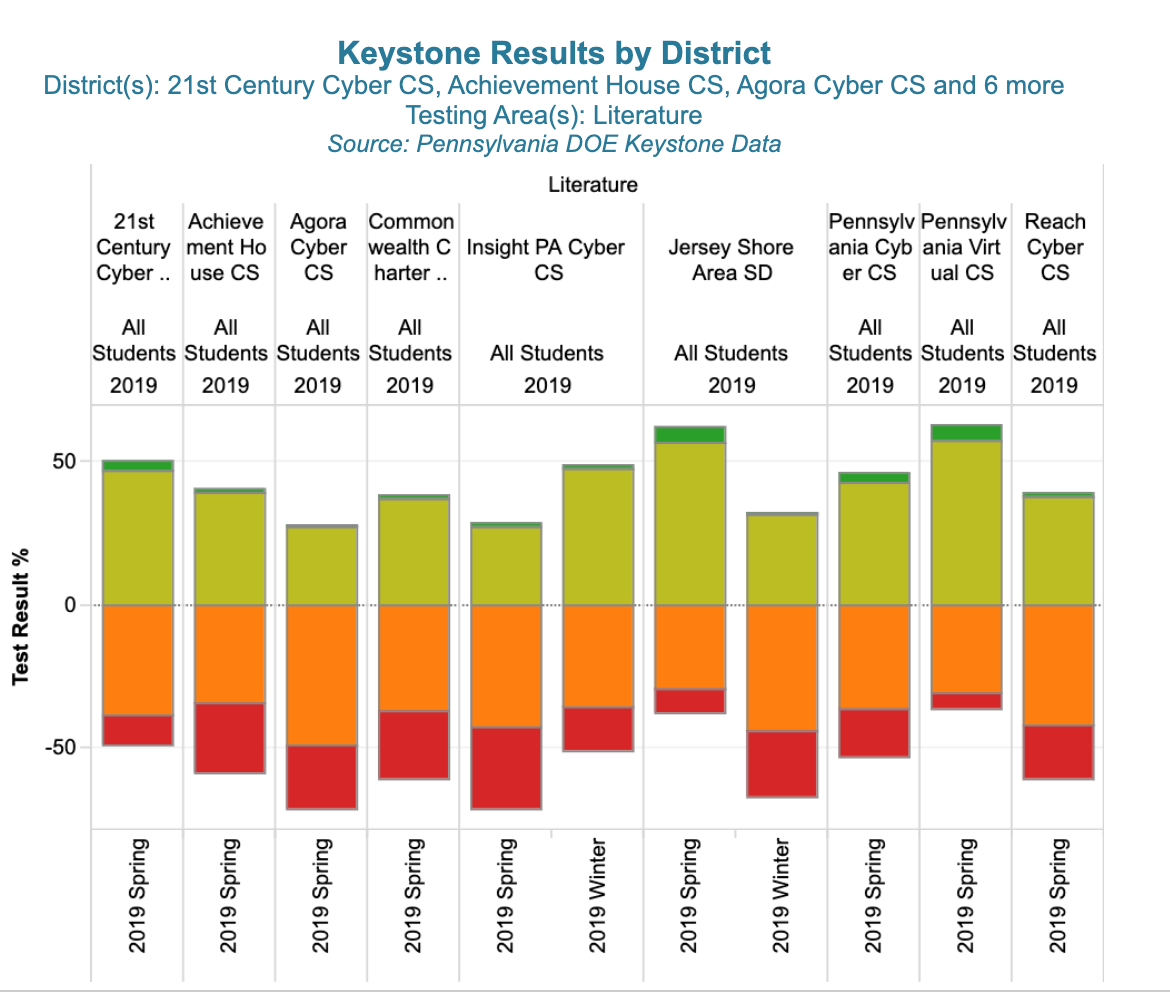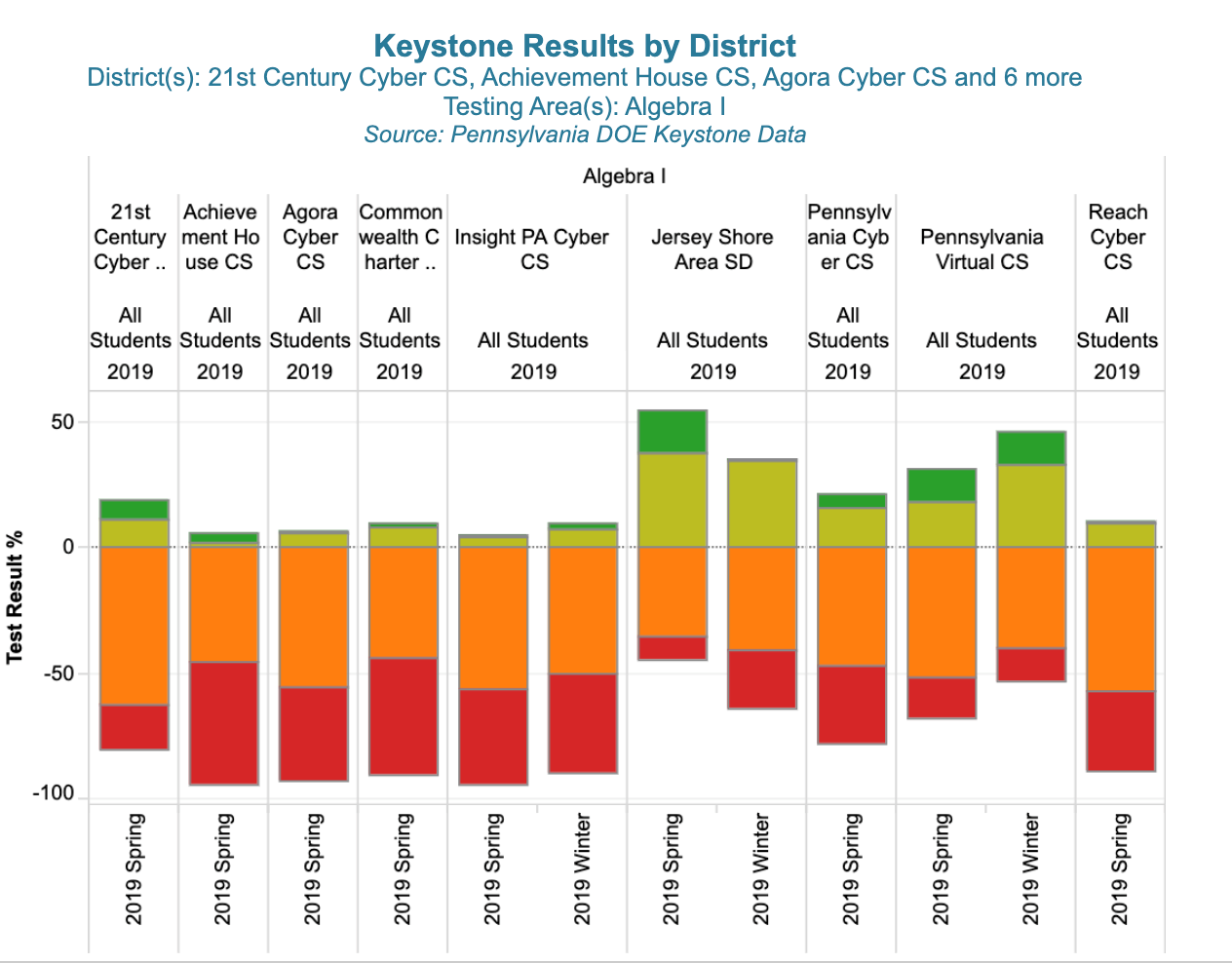 APPLICATON PROCESS
Eligibility/Application Process
The following eligibility and procedures will be followed by the student and/or parent/guardian:
1. The student must be a Jersey Shore Area School District resident.
2. Parents/Guardians must follow District enrollment procedures, District policies, and School-district guidelines.
3. Parents/Guardians and students must meet with Jersey Shore Area School District designated personnel to enroll in the program.
4. Jersey Shore Area School District personnel will review the student's educational record and develop a cyber program of study for the student.
5. For any student identified needing special education services, an IEP team meeting will be held prior to enrollment to make certain that goals can be met in the cyber program.
6. Parents/Guardians and students must sign the Jersey Shore Online Learning Program Guidelines, the Student Application Signature Page and attend a Jersey Shore Area School District orientation prior to the beginning of the cyber option courses.
7. Grades earned in approved cyber option, virtual, or online courses count toward a student's grade point average and eligibility for athletic and extracurricular activities.
Expectations
The student shall:
a. Take the PSSA or Keystone Exam at the appropriate grade levels.
b. Make a good faith effort in all academic areas.
c. Log-In to the JSOL program daily.
d. Maintain progress in all assigned classes, completing and submitting work daily (M-F).
e. Maintain regular contact with course teachers and Jersey Shore Area School District personnel.
f. Meet all established course deadlines (stay on pace based on the end of marking period dates).
g. Actively participate in coursework.
The Parents/Guardians shall:
a. Assure compliance with Jersey Shore Area School District requirements.
b. Provide a quiet working environment for the student.
c. Make a commitment to assist and monitor their children when they work at home.
d. Monitor student progress and contact the guidance office with questions.
e. Assure that the student is actively participating daily and submitting assignments on time.
f. Ensure that student is checking in with their online teachers as well as Jersey Shore Area School District personnel.
The School District shall:
a. Provide students with guidance in regards to credit and course selection.
b. Assure compliance with special education regulations.
c. Account for the student within child accounting and other state reporting requirements.
d. Provide health, guidance, and other District services to computer-based program students.
e. Track credit towards graduation.
f. Provide for the computer-based program without charge, except in the case of damages or summer school fees.
g. Any school-based service is available by contacting the school Monday-Friday from 8:00am-3:00pm.
h. Track student progress.
Costs
The Jersey Shore Online Learning program is a Jersey Shore Area School District public school program. There are no enrollment fees, tuition fees, or charges for textbooks to the parent/guardian except for credit recovery programs or summer school programs.
Equipment
Acceptable use of equipment is governed by the "Loan Agreement" signed upon issuance of equipment.
Transportation
Transportation to and from the home school building for educational opportunities, co-curricular, athletic, and social opportunities is the responsibility of the parent/guardian. Arrival and departure times must be prearranged with the building principal.
LOG IN
For High School and Midde School Students
Elementary/Edmentum Login Website
IPAD INSURANCE
HANDBOOK
ATTENDANCE POLICY
JSOL students are full-time Jersey Shore Area School District students who are expected to "attend" class daily. School personnel will complete daily attendance check to verify that students are:
a. Signing into the program daily.
b. Submitting work on time.
c. Staying on pace in all assigned courses.
Compulsory attendance laws apply to all online learning students. If a student does not log-in to the program and complete work on any week day (M-F) in which school is in session an unexcused absences will be assigned. The parent/guardian has three days from the date of absences to provide a parental or medical excuse to the corresponding grade level school office.
Truancy charges are applicable when regular attendance requirements and work production deadlines are not met. (REFERENCE #1)
Students need to adhere to established deadlines and could incur expenses if extended time is used.
Students who do not meet the required academic progress and requirements will be withdrawn from the program at the end of the marking period.
FAQs
Who can enroll? 
The courses are available to students in grades K-12 who are seeking a completely online cyber school education that is done from home.
What computer skills do students need? 
It is expected that students will have basic computer skills such as knowledge of Internet navigation, word processing, and email. An orientation will be provided to all students and parents in the use of the software systems prior to the start of classes.
How do I get Help/Support for technology problems? 
If you are having trouble with a district-provided device, help/support is available by calling the district technology office. If you are having trouble with the online learning program, you will be shown how to contact them with questions during your virtual orientation.
What if I want to use my own computer? 
Courses can be accessed from any computer or device. Students who choose to use their own computers will not be able to use technical support services offered through the school.
Will I earn a High School diploma? 
Yes, your student will earn a diploma from the Jersey Shore Area School District if all District policies are followed and courses requirements are met. 
Will textbooks be provided? 
Most cyber courses have everything you need online. If your course comes with materials or hard copy books, that information will be provided to you.
How do students do lab work for science courses? 
Labs are performed in a flash-based virtual environment where students can easily experience the concepts and extend their exploration beyond the lesson.
How much time should I spend on my online courses to be successful? 
Cyber courses contain the same content that you would receive in a traditional school so you should plan to spend about 5-6 hours a day, 5-days a week, on your courses. Of course, some courses will require more time than others and the amount of time a course requires depends largely on what you are trying to accomplish. There is no "right" answer to this question so you should consult with your facilitator regularly to be sure you are working at a pace and level of achievement to be successful. The expectation is that log-in to the classes daily and stay up-to-date with the required work for all subjects in which you are enrolled.
How do students meet Physical Education requirements? 
Physical education requirements can be met by taking courses delivered through the Cyber program.
How will my student interact with and be supported by the District?
 The key to a student's academic success in JSOL is the student. The Program Administrator's primary goal is to make sure each one of his/her students is making progress and meeting or exceeding their academic goals. If the Program Administrator sees a student getting off track, it will be addressed immediately, with the student, parent, and instructors as necessary. Students are also supported by online Instructors who help to instruct the students and give feedback on performance.
How do I get help when I have a question about something in my courses?
Any time you have a question about anything in your courses, you should contact the facilitator/instructor for that course. Every course has information about how you should do this – for example, sometimes they recommend e-mail, sometimes they have online 'office hours', etc. Be sure to follow the recommended steps for the particular course you need help with.
Are your teachers certified? 
Yes, all Online Instructional Staff are Pennsylvania certified and highly qualified to teach their subjects.
Are students required to take standardized tests? 
Yes, all students are required to take the same state-mandated exams through the district.
Will there be opportunities for socialization and extracurricular activities? 
Students taking online courses remain enrolled in JSASD, so they are eligible to participate in social and extracurricular activities in accordance with school policies.
Are online courses easier for students than regular courses? 
Most online courses are not condensed or easier versions of regular courses. They are aligned to rigorous state standards. They require active participation and operate in settings under supervision of state-certified teachers, require students to take state assessment tests, have attendance policies, and have competency-based academic progress requirements in effect. They require high levels of initiative to complete.
Will the curriculum be the same as what my child would have taken? 
The classes taken are the same and are aligned as much as possible. For example, if the student would have taken Algebra 1 in the building, they would take Algebra 1 online.
Will my child have JSASD teachers? 
To the extent possible, courses will use JSASD teachers, if not all teachers used have PA certificates.
How is attendance determined for JSOL students? 
Students are expected to log-in to the JSOL program daily (M-F) and complete work in all of their assigned classes in order to make sufficient progress so that classes are completed by the end of the marking period. Students who do not log- in and complete work daily will receive an unexcused absence. Families taking trips may submit an Educational Trip Form to the appropriate school. Medical and other excuses can be provided to the appropriate school office when necessary. Students with excessive absences or who fail to complete the courses in a timely manner will be withdrawn at the end of the marking period.
HELP DESK
Navigation Issues: Our General Orientation Video, FAQs, and other information is accessible at any time on the district website.
System Technology Issues:If you are having difficulties specific to the JSOL program, please contact the Intermediate Unit at 570.323.8561
iPad Specific Issues: If you are having issues with the iPad specifically, you may reach out to our Technology Department at 570.398.5257. Please report issues as soon as possible to ensure student access. This is directly ties to attendance reporting.
VIDEOS
CURRICULUM
| | | |
| --- | --- | --- |
| Elementary | Middle School | High School |
|   |   |   |
For more information on Jersey Shore Area School District's Online Learning Program, please contact:
Mrs. Rachel Barth, rbarth@jsasd.org or 570-398-5255
52