Interested in Substituting for the Jersey Shore Area School District?
Apply Now at: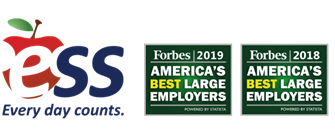 ---
The Jersey Shore Area School District has, a full-time High School Business Teacher and an Elementary Teacher, openings beginning the 2021-22 school year. All applications for teaching positions must be submitted online at: https://jsasd.wufoo.com/forms/jsasd-certificated-staff-application/. Include letter of interest addressed to Dr. Brian Ulmer, resume, PA Standard Teaching Application, certification, Act 34, 151, and 114 clearances, and 3 letters of reference. Deadline for application is August 2, 2021 at noon.
---
The Jersey Shore Area School District has an opening for an Assistant Business Manager/Director of Accounting. This position will be responsible for all district accounting functions and reports directly to the Business Manager. Individuals with experience in all aspects of public school district finances, including payroll and tax reporting are preferred. Must also have strong organization, communication and interpersonal skills. Minimum two-year college degree, four-year preferred, with an emphasis in accounting or equivalent school district experience is required. Excellent benefits with fully paid health insurance.
All qualified individuals should send a letter of application, resume, Act 34, Act 114 and Act 151 clearances no later than August 4, 2021 to:
Benjamin J. Enders, Business Manager
Jersey Shore Area School District
175 A&P Drive
Jersey Shore, PA 17740
---
The Athletic Department has the following open coaching positions for the 2021-2022 school year. Please send resume and letter of interest to Serena Henry, Athletic Director, 701 Cemetery Street, Jersey Shore, PA 17740 or email shenry@jsasd.org.
Head Golf Coach
Head Baseball Coach
Head Softball Coach
Head Girls Track & Field Coach
Middle School Cheerleading Coach
Middle School Cross Country Coach
Middle School Track & Field Coach
Middle School Football Coach
Assistant Baseball Coach
Game Manager
---
JSASD is an Equal Opportunity Employer