Making News
ENRICHMENT AND REVIEW ACTIVITIES FOR STUDENTS
During this time of school closure, the staff of the Jersey Shore Area School District has put together grade level and subject matter suggestions for students to stay connected to learning. These activities are for enrichment and review purposes. The links below are sorted by grade level and are open to all students who would like to explore these optional activities. Again, these activities are optional and students will not be held accountable in any way for these activities.
Additional resources here from WVIA (PBS Station).
---
Go to our District Facebook site to watch live streams of board meetings, graduations and other special occasions!
Live Stream – Click Here
Click here to check the meeting schedule.
Other events throughout the district may be broadcast on this channel.
---
All programs are offered to parents and high school students. Come have some coffee and good conversation with Mrs. Steppe, Mrs. Barto and Mrs. Myers before going off to work! Friday, February 14, 2020 ~ Financial Aid Process and Scholarships Read More …
---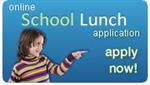 Click on the picture to apply now for 2019-2020 Free or Reduced Meals at our new SchoolCafe.com website. You can apply quickly and easily from your computer, phone, or tablet.
Or if you prefer, paper applications are available in every building's main office and may also be printed out here.
---
Optional Plan Presentation – PDF file
Option Plan Meeting Video – Click Here
JSASD Comprehensive Plan Board Presentation and Jersey-Shore-Area-SD_Comprehensive-Plan_8-14-2019
View the Salladasburg Public Hearing on Possible School Closing from February 27, 2019 HERE
View the Avis Public Hearing on Possible School Closing from March 28, 2019 HERE
---