Making News
---
Go to our District Facebook site to watch live streams of board meetings, graduations and other special occasions!
Live Stream – Click Here
Click here to check the meeting schedule.
Other events throughout the district may be broadcast on this channel.
---
KINDERGARTEN REGISTRATION
FEBRUARY 10 – 12, 2020 from 8:00 am – 3:30 PM
FEBRUARY 13, 2020 from 8:00 am – 5:30 PM

Child must be 5 (five) years old on or before September 1.
What to bring:
1. Birth certificate
2. Immunization record
3. Proof of residence (e.g. copy of utility bill, lease agreement)
4. Custody documentation (if applicable)
5. Foster documentation (if applicable)
Along with the above documents, the additional registration forms (1-9, A-D) can be downloaded here.
---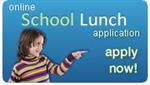 Click on the picture to apply now for 2019-2020 Free or Reduced Meals at our new SchoolCafe.com website. You can apply quickly and easily from your computer, phone, or tablet.
Or if you prefer, paper applications are available in every building's main office and may also be printed out here.
---
Optional Plan Presentation – PDF file
Option Plan Meeting Video – Click Here
JSASD Comprehensive Plan Board Presentation and Jersey-Shore-Area-SD_Comprehensive-Plan_8-14-2019
View the Salladasburg Public Hearing on Possible School Closing from February 27, 2019 HERE
View the Avis Public Hearing on Possible School Closing from March 28, 2019 HERE
---
All programs are offered to parents and high school students. Come have some coffee and good conversation with Mrs. Steppe, Mrs. Barto and Mrs. Myers before going off to work! Friday, February 14, 2020 ~ Financial Aid Process and Scholarships Read More …