Academic Start Time – 8:30 AM
Dismissal – 3:30 PM
601 Thompson Street, Jersey Shore PA, 17740
Phone: 570.398.7400
Fax: 570.398.5618
---
We, the Jersey Shore Area Middle School Staff, believe:
We must encourage our students to understand the importance of knowledge in this ever-changing world, and therefore the need to be life-long learners.
We must create an environment of caring for students and them caring for each other in order for everyone to flourish.
We must challenge our students to grow academically by engaging them with technology and opportunities for higher order thinking skills to be utilized.
We must remember that we are all members of a global community that thrives with responsible citizens.
---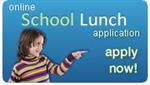 Click on the picture to apply now for 2022-2023 Free or Reduced Meals at our new SchoolCafe.com website. You can apply quickly and easily from your computer, phone, or tablet.
You can download the application here or contact your school office for a printed copy.
---
ANNOUNCEMENTS FOR MARCH 23 2023
*The Black light dance has been rescheduled for Friday, March 31, 2023 from 7-9pm in the MS gym. If you are still in need of a ticket stop in to room A209 during HR and I will see that you get one. The cost is $5.
*Deadline to order yearbooks is Thursday, March 23rd.
*FBLA testing will be tomorrow morning.
*MS girl's softball should return the cornhole information by April 14th
*Harlem Wizards will be at the Sr. High on March 28 at 7:00