Building Opens: 7:30 AM
Academic Start Time – 8:00 AM
Dismissal – 3:15 PM
701 Cemetery Street, Jersey Shore, PA 17740
Phone: 570.398.7170
Fax: 570.398.5612
---
Mission Statement
WE BELIEVE that healthy student/teacher relationships arise from learning environments with VARIED INSTRUCTION, CLEAR EXPECTATIONS, CONSISTENT DISCIPLINE, and POSITIVE REINFORCEMENT. These practices FOSTER intrinsic MOTIVATION, increased FOCUS, and life-longer LEARNERS. We further believe that meaningful RELATIONSHIPS between staff, parents (family), and students are best accomplished by establishing a culture of mutual RESPECT, RESPONSIBILITY, ACCOUNTABILITY, and RESOURCEFULNESS as modeled by the school board, administration, teachers and support staff.
---
---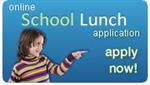 Click on the picture to apply now for 2021-2022 Free or Reduced Meals at our new SchoolCafe.com website. You can apply quickly and easily from your computer, phone, or tablet.
You can download the application here or contact your school office for a printed copy.
---
Financial Aid Timeline – Know What To Do When Sept 9, Thursday, 6:30 pm Sept 16, Thursday, Noon Sept 23, Thursday, 6:30 pm Sept 28, Tuesday, Noon Follow financial aid experts Linda Pacewicz and Dan Wray of PHEAA's PA Forward Read More …
If you are interested in ordering a yearbook please click here and you will be redirected right to the Josten's website.
This link will take you to a couple of video collections.  All of the videos were made by student alone or some with minimal help from teachers. Two Options: 1.  By watching the JSASD Curriculum Videos collection you will learn Read More …
Adopted: September 14,2015 Amended: October 12, 2015 Rationale: The purpose of developing approved procedures is to clarify for everyone involved (parents, students, administrators, food service employees) the procedure to address and resolve charging and negative balance issues. We know for Read More …
Posted in
High School News
Comments Off

on Approved Procedure for Food Service Charges and Negative Balances
Changes to Shared Food Procedures As the Jersey Shore School District continues to provide a safe and healthy environment for students. All food that will be shared with or given to students must be arranged through The Nutrition Group. The Read More …