For the health and safety of our staff, beginning on 7/22/20 visitors to the school will only be permitted entry if they have an appointment.
If you need assistance, please contact (570) 398-7120.
---
Academic Start Time – 7:45 AM
Dismissal – 2:10 PM
601 Locust Street, Jersey Shore PA, 17740
Phone: 570.398.7120
Fax: 570.398.5624
---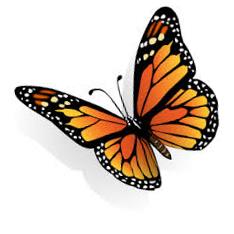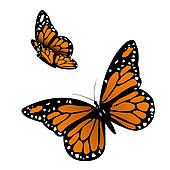 At Jersey Shore Area Elementary School
Every student is important and possesses the potential to achieve greatness. We must educate our students in a positive learning environment with a student-centered approach to teaching and learning. We further believe students will reach their highest level of achievement when positive relationships are developed among students, parents, teachers, staff, and administration.
---
PSSA Information for Parents
PSSA – Electronic Device Information
---
Jersey Shore Area School District Performance Profile
Beginning Friday, October 4, the Pennsylvania Department of Education will make available the Pennsylvania School Performance Profile. The profile provides academic performance information for public schools in the state. The performance score is designed with several purposes in mind:
1. to inform the public of school performance
2. to provide a building level score for educators as part of their evaluation system
3. to allow the public to compare schools across the state
4. to give schools a methodology to analyze their strengths and their needs
---
Registration Procedures for Students
Parents wishing to enroll, reenroll, or transfer their children from one elementary school to another within the district should report to the Jersey Shore Area School District Administration Building, 175 A&P Drive, Jersey Shore, PA 17740, between the hours of 8:30 a.m. and 3:30 p.m. A central registration office has been established for the district. Parents wishing to withdraw a child from the Jersey Shore Area School District should report to the school where the child is currently enrolled. Click here for more registration information and online forms.
Withdrawal Information for Students
When school is in session for students, parents should report to the school office where their child is enrolled to withdraw the student. The school will have a set of procedures to follow to complete the withdrawal process. When schools are on summer break, parents should report to the district administration building's central registration office between 8:00 am and 3:30 pm.
Address Change Information for Students
If any contact information (address, phone numbers, e-mail addresses, etc.), emergency contact information, or parental/guardian employment information has changed, click here for the form to complete to identify the changes. The form should be returned to the student's school office when school is in session. When school is not in session for the summer, please return it to: Central Registration Office, Jersey Shore Area School District, 175 A&P Drive, Jersey Shore, PA 17740, or fax it to: 570.398.5089
. It can also be e-mailed to: jknepp@jsasd.org if the parent/guardian signatures are included. If the address is changed, proof of residency must accompany the form. Proof of residency includes: utility bill, rental/lease agreement, sales agreement.